FREQUENTLY ASKED QUESTIONS
What is Phoenix DJ?
Phoenix DJ is a disc jockey company that has been playing a wide verity of events over the past decade. The owner is the disc jockey, the one you will be working with from start to finish. We have extensive experience playing all types of events; Weddings, Corporate parties, School dances, Graduations, Bar/Bat Mitzvahs, and Milestones. We believe firmly that any event can be enhanced with the right style of music and flow. We provide a catalog of over 100,000 songs along with state of the art sound and lighting equipment.
What makes Phoenix DJ stand out from other entertainment services?
Passion, experience, and customization – top three. Also, taste in music and the desire to be a major contributing factor to your event. If your DJ is having fun, others will as well. If your DJ is sitting and not wanting to be there, it shows and reflects on the outcome of your night. PHXDJ loves helping put together the most memorable night possible. We personally work with you from booking our services, customizing details and performing on your big day.
Who will be our DJ?
Bobby Bruno will be your DJ. Sometimes I bring a partner along, depending on the event. I am the one who will be meeting with you from the start, with you through your planning stages, and very in-tune with your creativity so come the big day, there are no surprises.
Do you make our announcements as 'emcee'?
That is entirely up to you!  We can make some of the announcements, none of the announcements or all of your announcements.  From music to introductions, special dances, games, dedications and so on, your night can be completely custom.
What type of attire will the Disk Jockey wear?
We wear a suit and tie to all of our events. Different attire is happily worn at the request of the client.
When will our Disc Jockey arrive at the event and are there any setup or breakdown fees?
We like to be early! We will arrive 2-2.5 hours prior to the start time of the event to unload, setup, and test all of our equipment. There is no charge for travel time, setup, or breakdown.
What type of music will our Disc Jockey play?
Always an interesting question; we play what you want! Our personal favorites are oldies, country, blues and rock and roll. With over 100,000 songs and counting, it's not very often we do not have a desired song, but if we don't, we will get it! You pick the music that you want to hear, and we play it.
Will the Disc Jockey play requests?
Certainly, if appropriate and okay with the host.
How involved do you get as an Entertainer?
That is entirely up to you!  I can blend into the background, lead the show, or anywhere in between.  My number one goal is to shine the spotlight on you and make your night as memorable as possible!
Will my Disc Jockey contact me prior to the event?
Always available, Bobby Bruno will be the sole contact at every stage of the event planning process.
How long will you hold our date?
To be fair to a large number of clients, our dates are on a first come, first serve basis.  Once your down payment is paid, your date is set in stone.
How much is the down payment?
30%, which reserves your date.
What is the booking process?
Call now – 480.276.4371.  You can Text. You can start the booking process by filling out a Booking Request Form or emailing us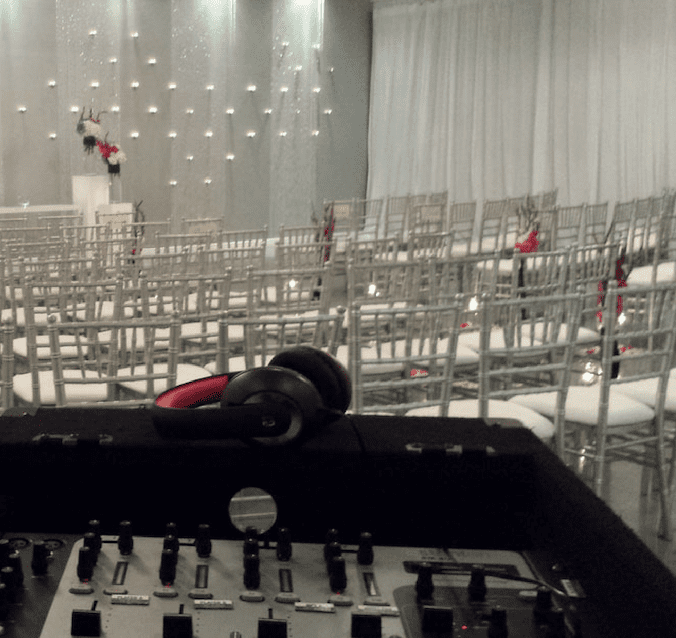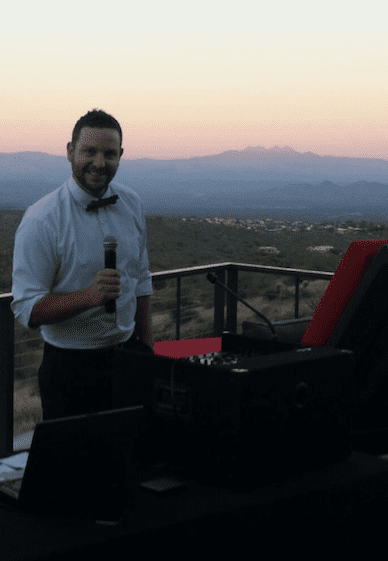 Call Now or Text to get scheduled! Our services are booked on a first come first serve basis. So the sooner you call the better we can accommodate your entertainment and multi-media needs.